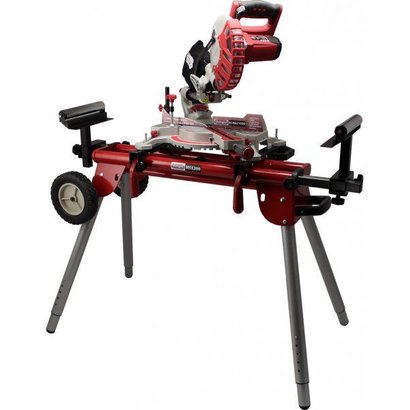 SCMS254SB Mitre Saw with Stand MSS200
SCMS254SB+MSS200
Availability:

In stock

Delivery time:

1-2 days
Work responsibly and comfortably for the back and knees. Make use of this good package deal, now: The 254SB Mitre saw together with a leg stand MSS200. Good discount! ...
More information
Product description
Article number:

SCMS254SB+MSS200

Availability:

In stock

Delivery time:

1-2 days
Lumberjack SCMS254SB Mitre Saw with Stand MSS200
An excellent combination deal with considerable advantages:
Increase the ease of use of your mitre saw
Good discount on the purchase price
The sliding compound mitre saw can now be to its full potential, the sliding function can be maximized: no workbench is needed
No sore back and knees due to working at the wrong / too low height
Adjustable working height for tall and small people
The rollers on the MSS200 serve as an extra pair of hands, which you often do not have.
What other benefits do you still see?

So complete your SCMS254SB with the MSS200 legstand!
        And make use of this fab deal!