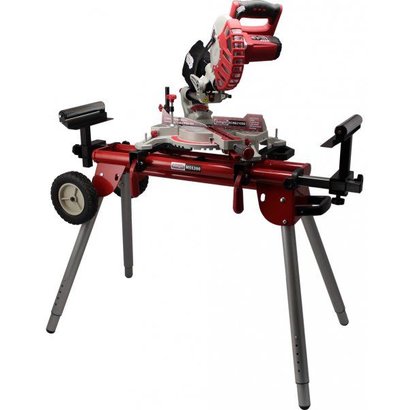 SCMS254DB Mitre Saw with Stand MSS200
SCMS254DB+MSS200
Availability:

In stock

Delivery time:

1-2 days
Lumberjack SCMS254DB Mitre Saw package deal with Stand MSS200 ...
More information
Product description
Article number:

SCMS254DB+MSS200

Availability:

In stock

Delivery time:

1-2 days
Lumberjack SCMS254DB Mitre Saw with Stand MSS200
To help you increase the user-friendliness of your trimming machine many times, Lumberjack offers in this nice package deal the SCMS2545DB mitre saw with sliding function with the practical MSS200 stand designed for mitre saws.
You can purchase this combi with a considerable discount, compared to the purchase of the two items separately.
Just look at the benefit.
Because the 10" is mostly used for the heavier work and is still quite large, this legstand offers a solution, because not every workbench will have the required dimensions to place this miter saw. Moreover, when working with large beams and large planks, bending down to the ground is not particularly pleasant.
The MSS200 is height-adjustable and the guides of the MSS200 also support to feed the shelf at the correct height.
So complete your 10" mitre saw with the MSS200 and make use of this great deal!